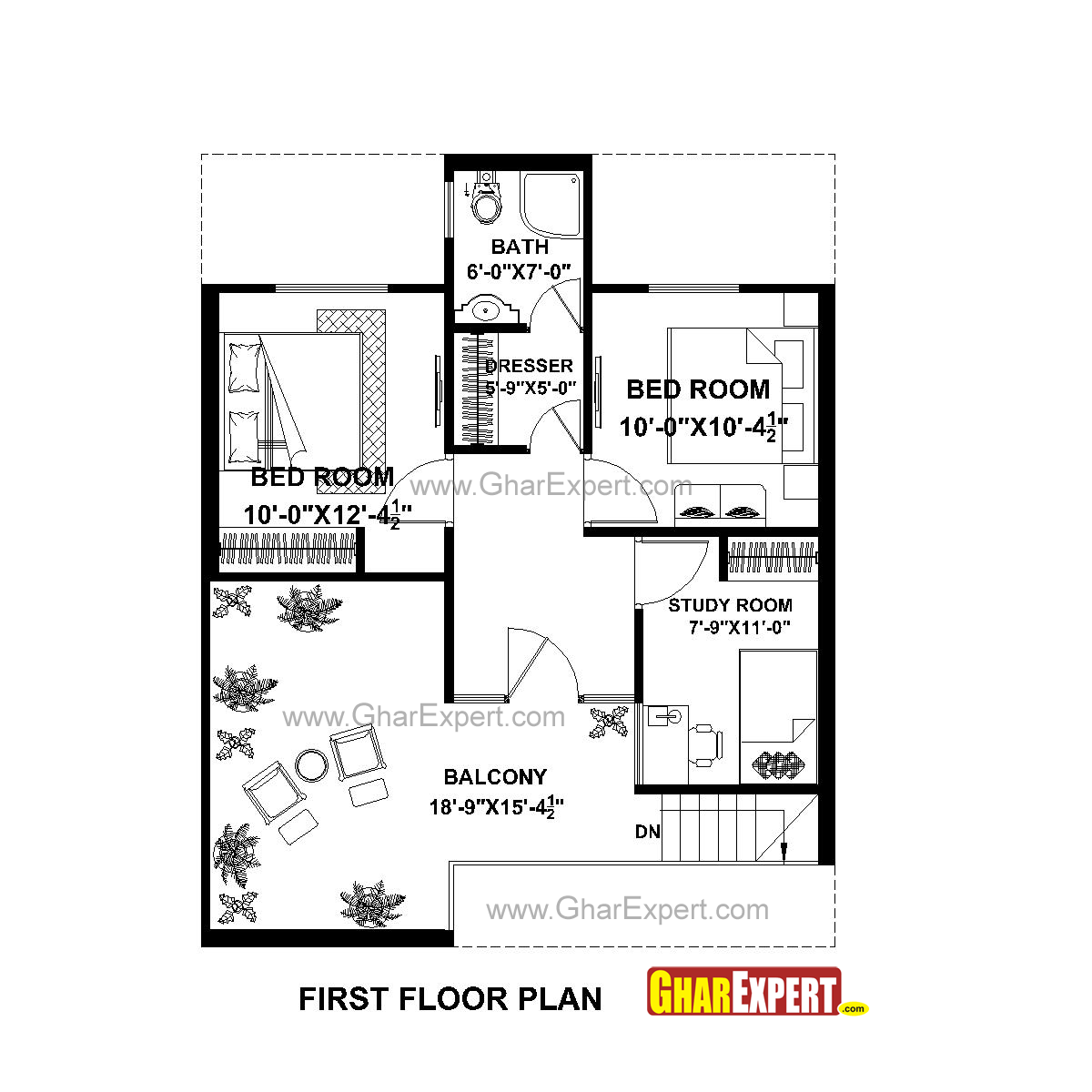 The collection of our house plan for 28 feet by 35 feet plot consist floor plans in various size and shape. While construction costs will vary depending on the quality of finishes, material and many more. But, this is very true that taking this house plan can reduce your construction cost (See How to reduce construction cost in india). The house built under our plans is easy to maintain and manage.
Image credit:gharexpert.com
General Details
Total Area : 1592 Square Feet
Size:28 feet by 35
Bedroom :4
If you need detail of this plan please Contact:+91-82 95 82 00 22
We Utilize the Space in Great Way
We have tried to present the whole blue print of house after utilizing the space in great way. There are experts designers in our company who are capable enough to turn the restrictions of narrow into an architectural plus. If you take our house plan for 28 feet by 35 feet plot we make you sure that the size of house can have great impact on the people living in the house. So, take this plan to make your strong impression on people.