Complete Process how to draw a floor plan in the Best Possible Way
Floor planning is the easiest and best-looking way to create and get some interstice looking floors. Whether you are looking to make a new house or you just want to upgrade your present house. With some simple methods, you can recreate your home, garden or home office in an easy way. Have look at the methods, the step by step plan will let you know and understand everything in the smooth way.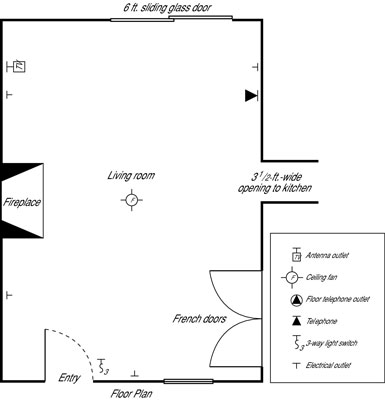 Step 1: Determine Your Needs
The first step is to determine your needs, what you want to have in your house.  Don't think that a floor plan will let you build a house or remodel it again. A floor drawing is able to communicate some amazing ideas from a homeowner to a contractor.
But, the person who is doing the construction work is the one who knows where the bearing walls and shear wall are located mainly important for vertical as well as horizontal loads. One more thing needs to remember that the floor pals suggest ideas, not detailed specifications.
Step 2: Take the Complete Measurement
Take a piece of patter, a tape measure. Draw a rough outline of the room in the paper. Measure each length of the wall and note the measurement on the paper. Go around the room and measure each wall of the room. Once you create your sketch and noted your entire dimension, now you can go ahead and open Sketch-up.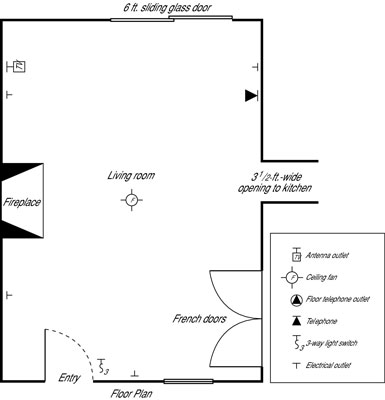 Image source: dummies.com
Step 3 : Start Making Sketches
Once you create your first line, Sketch-up will be ready to draw the line from the endpoint of your first one. It is really very easy to nudge the mouse over in the direction you want to go to lock the axis, and typing in your net dimension. Keep repeating the same process until you return to the starting position.
Step 4: Calculate Everything with Effective Tools
As sketch up does all the calculating, so it becomes very easy. You just need to go to Window and select the Entity Info. After that, with the select tool, highlight/select the face and you will see the area of the face pop up in the entity info window.
When you make  your floor plan almost complete, you can share it with other people, and they will add their ideas.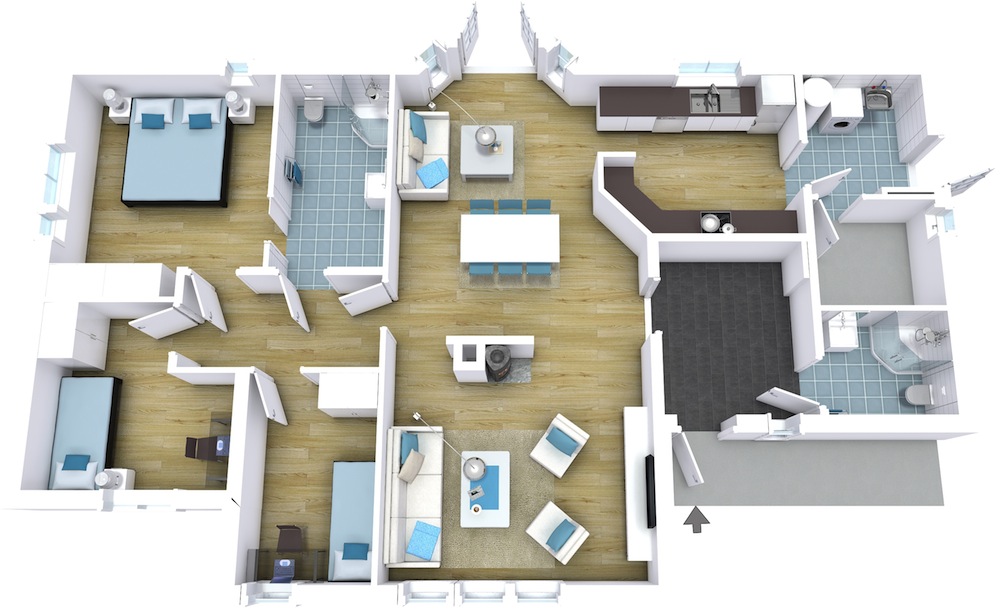 Step 5 : Take Help from Applications
When we are discussing on how to draw a floor plan, then a good home design software program can help you in creating some pretty fancy designs. Don't worry about the cost because, by using some inexpensive applications and online tools, you can whip together a simple but nice floor plan.
So, these are some best ways to draw a floor plan and give your home an awesome look. I hope this will help you to design your new house or redesign your older one in the way that you want. Don't wait any more try these methods and give your house an amazing looking all important facilities.