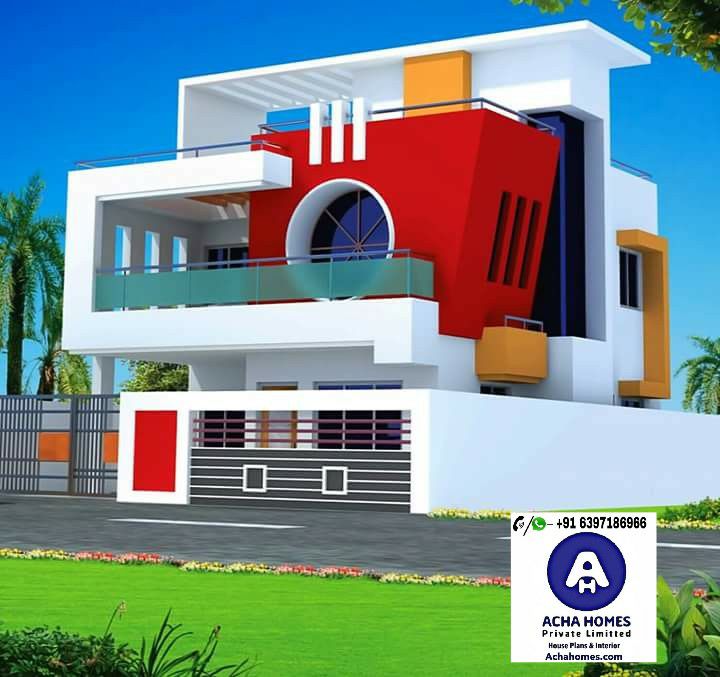 For many, home is (or was) a loving, supportive environment in which to grow up and discover oneself. Most people will have more than one home in a lifetime, and if the original one was unhappy, there is always the opportunity to do better when creating a new home. This may not as easy as it sounds for those whose memory of home is of an oppressive or abusive situation from which escape is (or was) a desperate imperative. But even when it is a peaceful, loving environment, home is, for all of us, a political sphere wherein we must negotiate rights and privileges, make compromises, and seek empowerment through self-affirmation.
To highlight the quality of our name we bring to you an outstanding Modern House spread across 1000 square feet to keep your prefab dream alive. This beautiful yet affordable modern house will not only perfect be awestruck in its construction but also in the Utilization of the 1000 square feet area that it provides to enhance your well-being.
     Key Features:
Plot Size: 103 Square Yards

2 Spacious Bedroom

A well planned spacious bathroom

A large alluring Drawing Room

A Living area complemented by a dining area

A well curated Kitchen

An open space            
        The Plan aims at making the best use of space to suit the needs of the family in the best and the most efficient way possible. It presents a 4BHK house with smart structure. The bedrooms are well constructed with a pretty spacious bathroom for the customer's convenience. The Drawing room and the living space will be a mix of charm and innovation. They say images are worth a thousand words, we present you an opportunity to create beautiful, memorable images with our home but for that you have to make it your home.
General Details
Total Area : 924 Square Feet
Total Bedrooms : 4
Type : double Floor
Style : Modern
Approximayte Construction cost : 25 lakhs
Plan Price : As per your requirements
Plan Package Include
2D Floor Plan
3D Elevation
Interior View
Delivery Time:within 5 business working days.For more information  please contact me.
Whatsapp:+918592975786
Mail : achahomes@gmail.com
Get hold of this amazing home at cost of just Rupees 25 lakhs.
Echoes flawless and in your budget?  We exactly know how to create a balance between quality and affordability which is why we bring to you our stunning 4BHK Modern House Plan at just 25  lakhs'