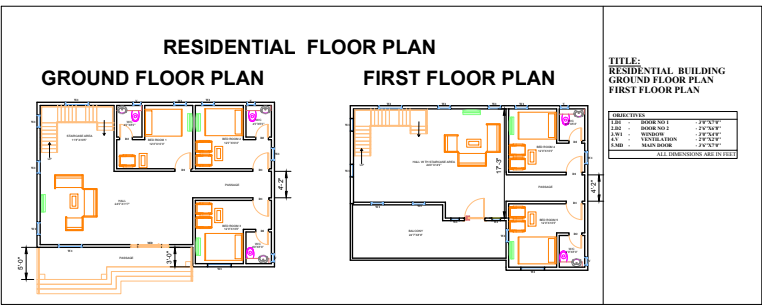 We live in an era when space, energy, and privacy scarce, yet natural light and outdoor connections are treasured. Contemporary floor plans allow you to reap these benefits while also making a productive and environmentally friendly investment. Open areas are popular in modern homes as they give an illusion of a bigger space, provide more natural sunlight and create a more safe and social environment.
Contemporary house plans combine a mixture of whatever architecture is trendy these days. Contemporary Home Design might exhibit a traditional exterior with Craftsman touches and an open floor plan with the master bedroom on the main level. Open outdoor living spaces, spacious layouts, and large windows which aid in indoor/outdoor flow and energy efficiency are elements that are typically highlighted in both modern and contemporary house designs.

contemporary home designs
Secrets of Contemporary floor plans:
Feeling of spaciousness- Modern house plans do not utilise space disorderly; instead, space is used as efficiently as possible. This plan includes designing of ceiling space as well as hallways and corridors to ensure maximum airflow and minimum intermediate spaces. Contemporary house plans seek a balance between space and overall home size.
2. Better natural light – The removal of interior walls allows sunlight from windows to penetrate throughout the house. Modern home plans give extra attention to natural light levels. Hence this plan maximises natural light which can cut down on energy costs during the summer months.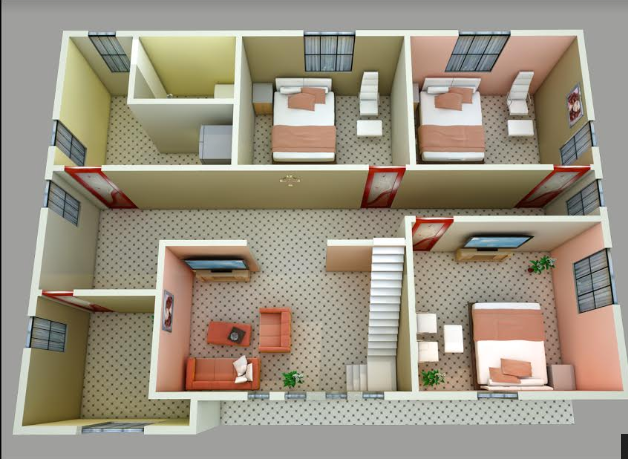 Contemporary aesthetic design– maintain a balance between design, structural efficiency, and overall aesthetic value. Contemporary House Plans attribute significant, bold exterior elements, simple sloped shed or flat rooflines with mixtures of natural wood, stone, metal and glass elements.
Line of sight

– This particular plan allows people to move around more easily, both for accessibility and socialising. Open floor plans also offer a better range of view for parents of small children because there are no walls for the children to hide behind and they can Keep an eye on the kids.
5. Earth-Friendly-
Contemporary house plans emphasise on energy saving. It means not wasting any materials, insulation, air conditioning, air flow and so on. The goal of Contemporary floor plan is to boost and recycle energy wherever possible. This includes water-saving indoor plumbing, energy efficient lighting and the use of building materials that are sustainable and recycled. These features combined with excellent natural light and efficient airflow, are significant aspects of a home design that can save you money and help our planet earth.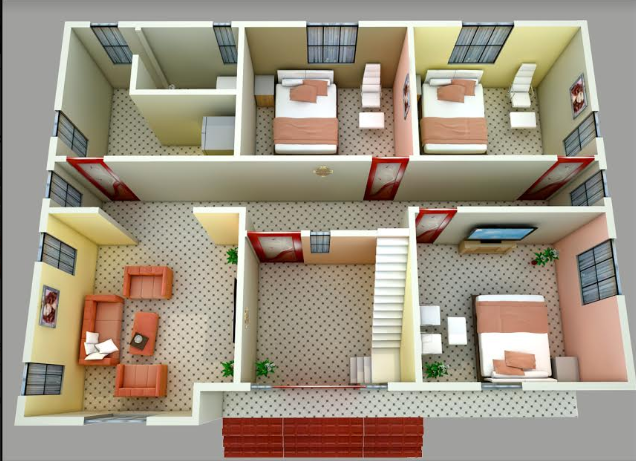 So, before you decide on a house design, it's wise to spend time researching and drawing up lists of the features you do and do not need. Study the benefits contemporary designs and don't forget that you can always customise them to your liking.For more information  please contact on whats app.
Whats app:+91 8279698629
Mail : achahomes@gmail.com