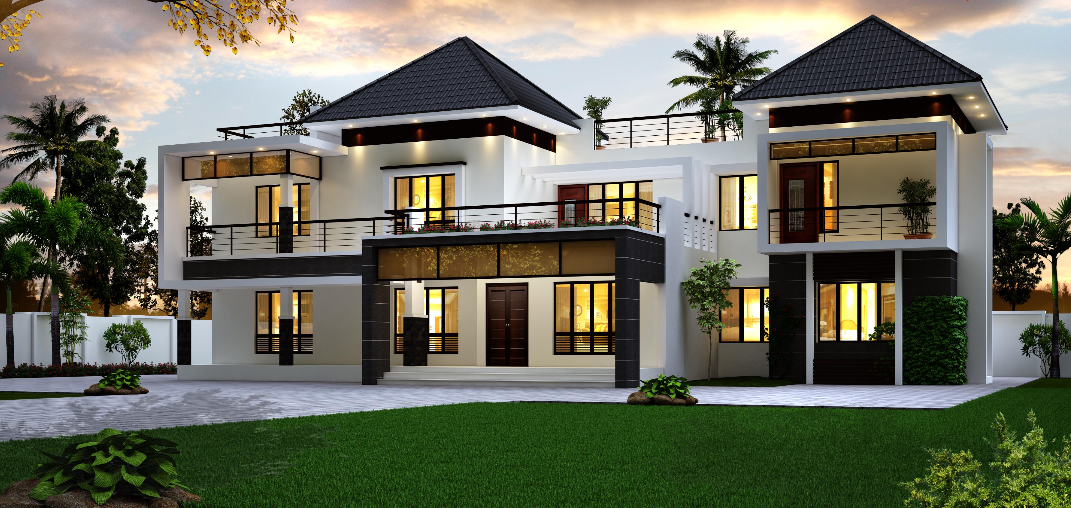 Here we present some outstanding designs for your future home. All these designs are eye catching and incorporated with all modern facilities.
The pyramid hip roof in the dark shade creates a magic look to the house by the perfect blending of white and grey colors. The box design of the remaining portion gives an extra charm for the exterior.
In another design the gable roof gives the home a traditional Kerala style which would make you wonder. Sometimes the dormer adds colonial touch to the grey shaded roof.
If you look at these designs you can understand that all have perfect blend of colors and structures which make each one outstanding. The magic of lighting gives an extra charm to the beautiful designs.
Some designs look simple but consist of all modern facilities which is required for a family to lead a happy life.
Now it is your turn to pick a wonderful design from the collection for you dream home.
Contact No:+919947454500
Image source:amazingarchitecture.net