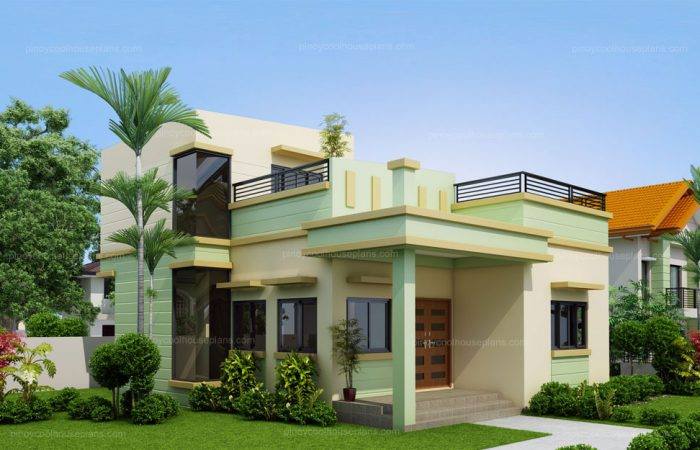 This house having a box type design which incorporated with all necessary facilities for a small family. The total construction area is 114 square meters (See Small House Plan For 114 Square Meters with 3 Bedrooms).
The front walls having cream color. The color combination of green also can be seen in some areas. The front door is wooden crafted .Both ground and first floor is equipped with a large glass window which doubles the charm of the design.
A balcony (See How to decorate a balcony? Try These 6 Steps) is provided on the top with black handrails. The dark colored handrails give a nice look for the terrace.
From the porch, entering to a receiving area. The dining room (See Best 5 Steps For How to Design a Dining Room Perfectly)and kitchen are designed inline. All rooms are very spacious and well designed. The stair to the first floor is starting from the corner of the dining area.
Three bedrooms are available in this plan. One bedroom(See Best 5 Tips For How to Decorate a Bedroom) has attaché bathroom facility. One more bath is available separately in the ground floor.
Image credit:houseplanid.com