Introduction 
Home is probably the most satisfying thing, humans ever made. It is said that our homes are the first thing that we show to the world. Therefore, in order to possess a modern look, you have to design your home modernly too. 
The good thing is that it is really easy to achieve by the compact and easy to build plans for a 2BHK home, under the range of Rs 9 lakhs. 
Why to choose small house plans? 
Small house plans of below nine lakhs are the best in the classification of floor options. It offers a wide range of sizes ranging from 500 square feet – 1000 square feet. 
People do consider small houses as they are easy to maintain, cost-saving, flexible, and energy-efficient. They are the ones that are the easiest to maintain and to keep clean.
(ALSO READ:BEST HOME PLANS BELOW 12 LAKHS WITH PLAN DETAILS)
This is a perfect match for people who own a small piece of land and need to make the best use of it. For instance, if you have a land of around 1000 sq ft, then a 2BHK house, along with a parking area and a garden is a cakewalk to construct there.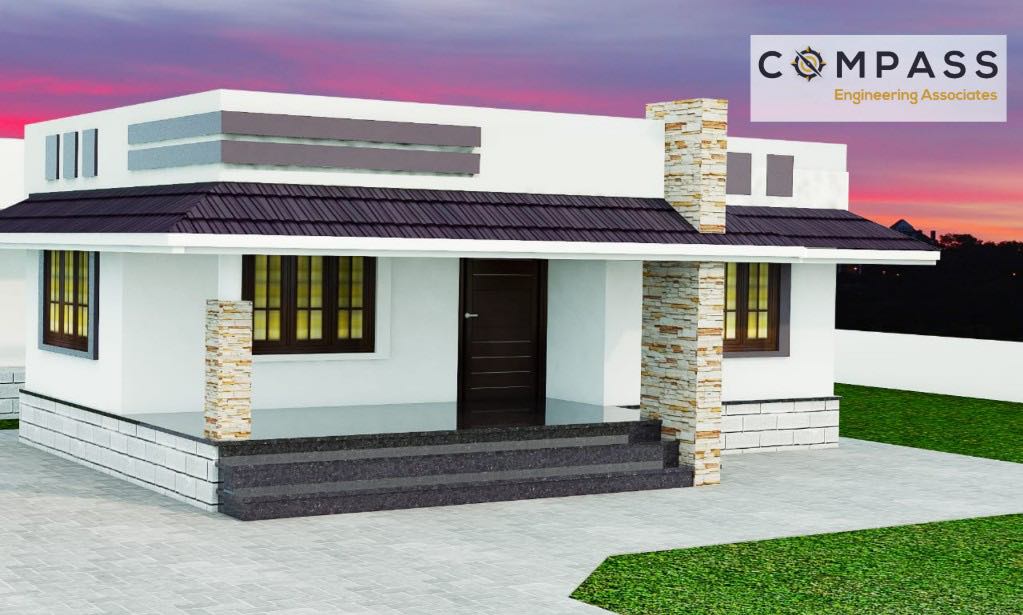 These small home plans make it a lot more creative and ensures that no piece of land is wasted. 
Best 2BHK small house plan
Here is a comprehensive list of features of the floor plan for the best homing needs for a 2BHK home under the budget of 9 Lakhs: 
(ALSO READ:Best 3 BHK House Plan for 60 Feet by 50 Feet plot East Facing)
To begin with the list of features of this modern home plan, we have this modern house built under the size of 1000 sq ft. This marvelous piece of work will not only be an eye-catching build but also the proper usage of the space you have. Here are some salient features for the same: 
It is built under 1000 sq ft.

It provides a large spaced bedroom 

It includes 2 bathrooms 

It also provides a wide drawing room

It provides a well-spaced kitchen as well

It includes parking and garden too
The main goal of this plan is only to make the most efficient use of the small space you have, that too under a nominal cost of rs 9,00,000. It is a 2BHK house that is structured in a very smart and efficient manner. The bedrooms are convenient and the bathrooms are attached with them for the ultimate customer satisfaction. There will be a living room, as well as a drawing-room. Both will reflect charm in their design and spacing. You can also get this amazing hard work of bricks and cement and call it as your sweet home at just a price of nine lakh rupees. 
(ALSO READ: WHAT IS VASTU 22'X 27 'SOUTH DIRECTION HOUSE INCLUDING TIPS AND DIRECTION)
Conclusion
So that as all about the best home plans under nine lakh rupees. We hope you get a clear idea of why an individual needs a small home plan and why he should opt for a 2BHK house. These homes will not only make a better use of your land space, but also you will be getting better ventilation, less energy costs, and an awestruck property. That was all for today folks.