Introduction
Most of us always look out for home designs of a 3BHK house that can be built on a 25×40 plot. Moreover, this is a perfect deal for people who demand some space for their needs. The necessities can vary in a range of official work to extra bedrooms. No matter what the purpose is, a home will always remain a place where one can feel the ultimate level of satisfaction. Therefore, let us have a look at some of the best 3BHK home designs that matches every customer's needs and fulfillments.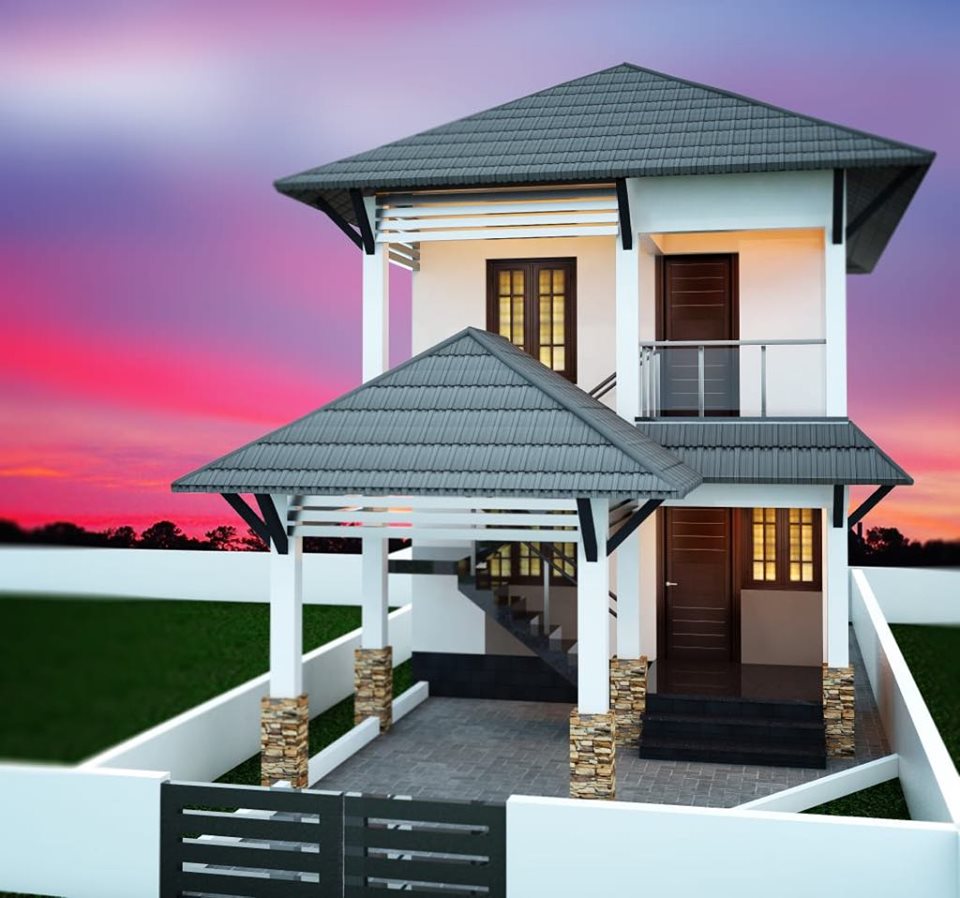 (ALSO READ:Best 3 BHK House Plan for 60 Feet by 50 Feet plot East Facing)
Best 3BHK Home Designs 
A 3BHK house perfectly matches the bill for a number of arrangements. These categories of houses provide you with features such as separate rooms for your family members such as kids, parents, or brother and sister. It also provides a space for official work or for guests. This article will drive you through various design ideas for your next dream home, all with stylish furnishings and modern touch ups. So let's get started: 
(ALSO READ: WHAT IS VASTU 22'X 27 'SOUTH DIRECTION HOUSE INCLUDING TIPS AND DIRECTION)
The visualization depicted below shows a perfect match for people who love the essence of music in their life. This design has various features like two bedrooms and a well spaced and ventilated living area. This area could be furnished with some music equipment as well as stereos. Then it has an opening through the veranda that gives it a perfect look and ventilation. Moreover, it also includes a small kitchen and an area for official work, that makes it a complete modern home design. 
(ALSO READ:55 by 65 feet Duplex Dwelling House for two Households at North Facing)
The next up in our list is this retro house that gives it a natural look. It has three bedrooms that can be used for a list of purposes. The best thing about this house is that it has four different patio areas. 
The next design is like a dream for roommates and we are here to convert it into a reality. This design has three bedrooms along with separate bathrooms for each room so that no one has to wait for their turn ("Open up! Its emergency"). Also, if you are among the reserved people that don't like people to use your bathroom or if you are just conscious about the lifestyle, then there is a guest bathroom installed in the front hall too. Talk about a perfect match! The lounging areas are completely given a modern look that makes it a complete luxurious place to call home. 
This design is for the royalty lovers since it completely transforms your bedroom into a bed of marvelous white marble. It also features a walk-in closet to ensure the perfect design. 
(ALSO READ:Best 1000 Square feet 2BHK Modern Home Plan Below 9 Lakhs)
Conclusion 
So these were some of the best designs that will certainly fit the bill for most of the people out there. If you are also one of the people who were looking for designs related to a 3BHK house, then this is something that will guide you throughout the process. You can always come back later to get more information about it. This is the time when we call it a day. That's all for today folks.