Everyone wants to live in a decent home with the reasonable space and therefore,  3 BHK is the most common choice of any middle class family.  An ideal 3 BHK house plans have almost everything that is mostly needed by any family. 
Moreover, people are preferring 3BHK flats because it has a number of different advantages. As well as due to small size, it is easy to maintain. 
An ideal 3 BHK home design can be built in around 20 lakhs. And the price is quite affordable even by any middle class family. 
(ALSO READ:Best 3 bhk home design for 25 feet by 40 plot)
General Details
Total Plot Area : 1200 Square Feet
Total Bedrooms : 3
Type : Double Floor for TWO FAMILY
Dimensions:30 feet by 40
Specifications
Ground Floor 
Number of Bedrooms : 1
Bathroom Attached : 1
Living Room
Dining Room
Sit out
Car Porch
Kitchen
Store Room
Work Area
First Floor
Number of Bedrooms : 2
Bathroom Attached : 2
Hall
Balcony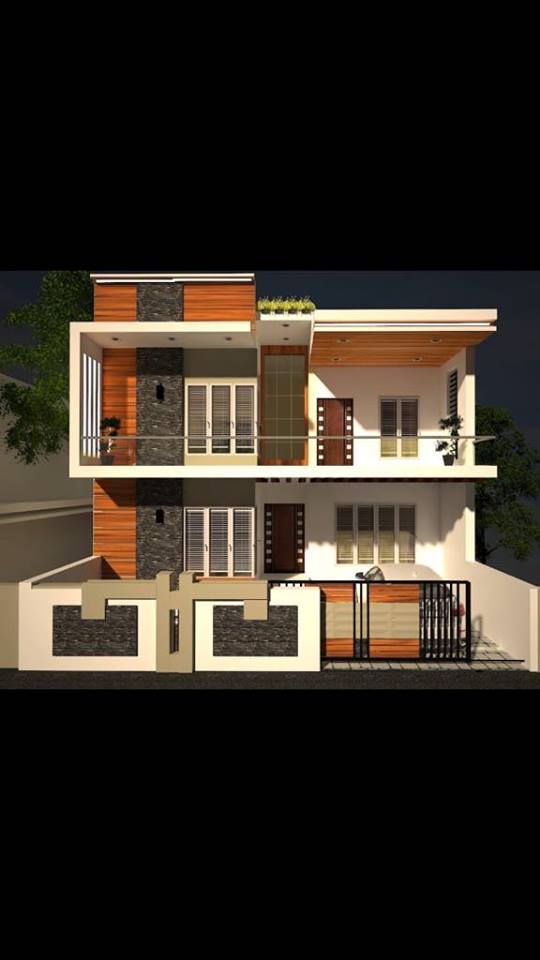 TOP 3 REASONS TO BUY A 3BHK
There are huge advantages of the 3 BHK house. So, well discuss some of them one by one. 
1- BEST FOR THE COUPLE 
3 BHK is the best choice for the couple. The main reason is that they can plan their future also. The space will never be an issue for them. 
Also, every important element  is available in a 3 BHK house such as proper space, multiple washrooms, balcony etc. 
In the future, when they'll have children, they won't feel the requirement to upgrade their home from a 3BHK to a 4 BHK.
So, this will be the best choice for any couple even if they have children.
(ALSO READ:Best 3 BHK House Plan for 60 Feet by 50 Feet plot East Facing)
2- PERFECT SPACE
Space will never be an issue for a nuclear family. It'll be more than their requirement. Also, they don't need to invest very much in the interiors as the space is just approx 30*40 sq ft. 
Apart from that, you'll always have an additional bedroom where guest can stay. So there will not be the hotch potch condition. 
Later on, that room can also be used as the study room by the grown up kids. Space is quite good. 
It totally depends on your requirement that how you'll manage it. 
(ALSO READ: WHAT IS VASTU 22'X 27 'SOUTH DIRECTION HOUSE INCLUDING TIPS AND DIRECTION)
3- LOW MAINTENANCE COST 
A 3 BHK house have low maintenance cost. The major part goes in the interiors. And since the area is less, so, the maintenance will also be less. So, it'll be pocket friendly at a great extent. 
Day to day maintenance will also take less time, which is very much important. Why you should spend your precious time in cleaning the stuff that is not being used by you. 
4- PARKING SPACE
A 3 BHK comes with an allocated parking space. That means, you don't need to worry about your vehicles during the odd hours. The are totally safe in the parking. 
This is the main thing that someone needs to think before investing in a 3BHK home. Because if parking will not be there then the safety factor will definitely interrupt. 
FINAL WORDS
If you are a couple family and want to buy a perfect house then 3 BHK will be the best choice. Above 4 reasons are considerable.There are many more reasons such as balcony space which can further be used as a store room. 
Thanks for your time.