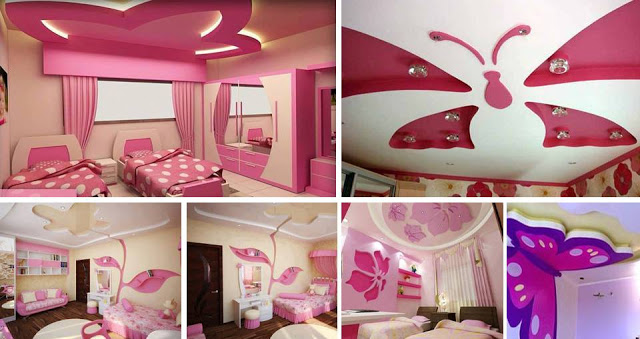 How to Decorate a Kids Room on a Low Budget
How to decorate a kid's room on a low budget? It is mainly asked by the parents who are thinking to decorate their kid's room but they are worried about money. If you are one of them, then you are on right place. We believe that children do not care about cost but, they care about whether they like anything or not.
With the same belief we have listed here some important tips to make cute decorations without breaking your bank: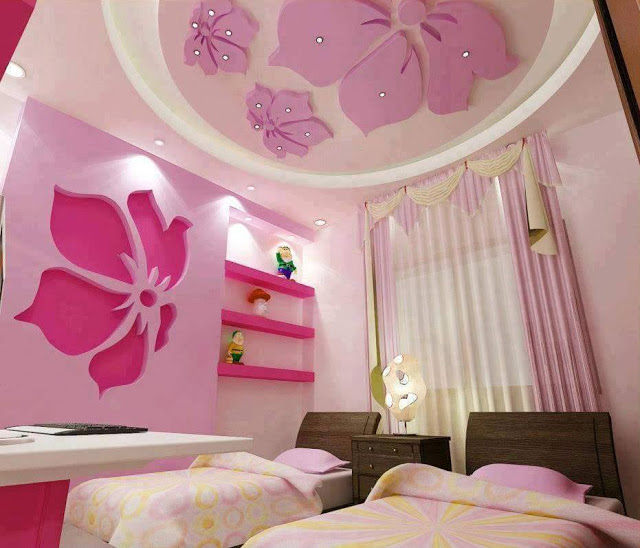 Install Great Quality Furniture
Furniture is the part of house that is compulsory but while decorating your kid's room, you do not need to spend a lot. If you are looking for new furniture then, there are many places where, you can find great quality of furniture at very affordable price for teenage bedrooms. Spend the majority of your budget on furniture to get a high-quality dresser, crib, toddler bed etc. You can also use old furniture after painting it properly.
Simple Coat of Paint
When it comes to redecorate any house or part of it, do never forget about paint.  A simple cost of paint is able to bring pre-loved items back to life. Hit the hardware store with your big kid; pick the kid's favourite share of interior paint. With it, your little princess and superhero will really like it.
Make Ceiling Interesting
Ceiling is an important part of room so; it really needs attention to get decorated. You can add glow in the dark starts and planet to the ceiling and create a glowing starry night effect. In order to make it more interesting, you can hang planets down from the starlight ceiling too.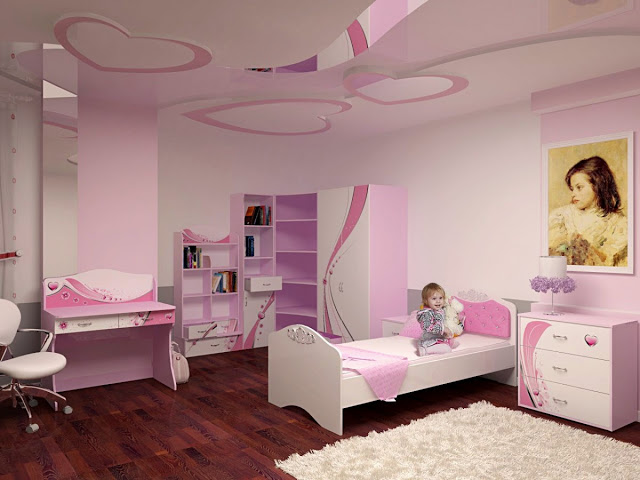 Crating a great Rug with Carpet
In case, you have a stained carpet or hard surfaced floor get some soft and smooth remnants. You can cut and tape the bottom, creating a great rug for your floor
Wall Decoration with Customized Designs
It is true that wall decals are a big hit with the kids, the bigger, and the better. They can real beauty to a room. There are many premade design, you can also customized designs with a little extra cost. These decals are removable and leave no residue, some are even reusable.
Easy Technique for Window Decoration
Windows are prominent feature sin the room of children. By adding a scarf or low swag valance, the window can be decorated. It is really very easy and affordable window decoration technique that can add to room in a big way.
Accessories Add a Carnival Fee to the Room
In decoration accessories, you can display toys that you kid has outgrow and add instant colors and interest to shelf, bookcase. The length of multi color bunting hung u with one wall can add a carnival feel to the room.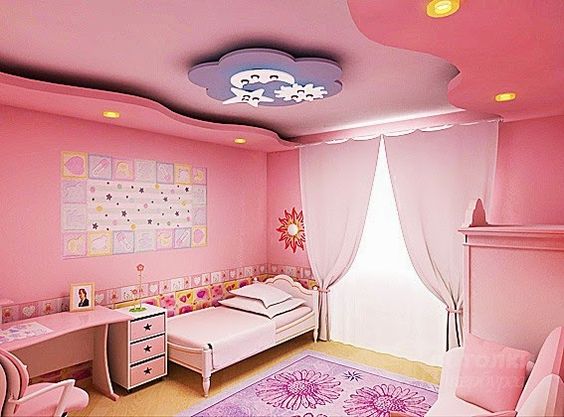 All of these ideas are simple enough to pull off in one to two day and will make dramatic changes in your kid's room.
Image source:.decorunits.com